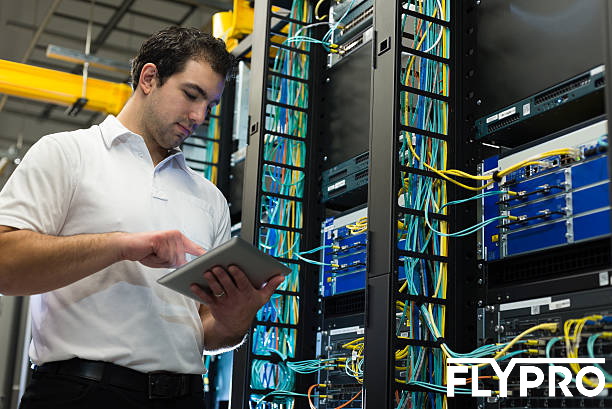 At FLYPRO, we understand the importance of maintaining your Fiber Optic Products. That's why we offer comprehensive repair services to help you keep your products operating at peak performance. Our team of experts is dedicated to providing you with the highest quality repair services.

We offer a range of repair services, from simple cleaning to re-termination, or even rebuilding the entire product. Our repair services are tailored to the specific needs of your product, and our goal is to help you leverage the investment you have made in your products by repairing them, rather than replacing them.

We understand the cost of downtime, which is why we strive to provide fast and efficient repair services. Our team will work with you to identify the issue with your product and provide you with a detailed repair plan, including an estimated time for completion.

We use only the highest quality materials and tools in our repair services to ensure that your product is repaired to the highest possible standard. Our team is experienced in repairing a wide range of fiber optic products, including cables, connectors, transceivers, and other components.

At FLYPRO, we are committed to providing you with the highest quality Fiber Optic Product Repair Services. If you are interested in learning more about our repair services or would like to discuss your specific needs, please contact us at info@flypro.com. We look forward to working with you to repair and maintain your fiber optic products.